---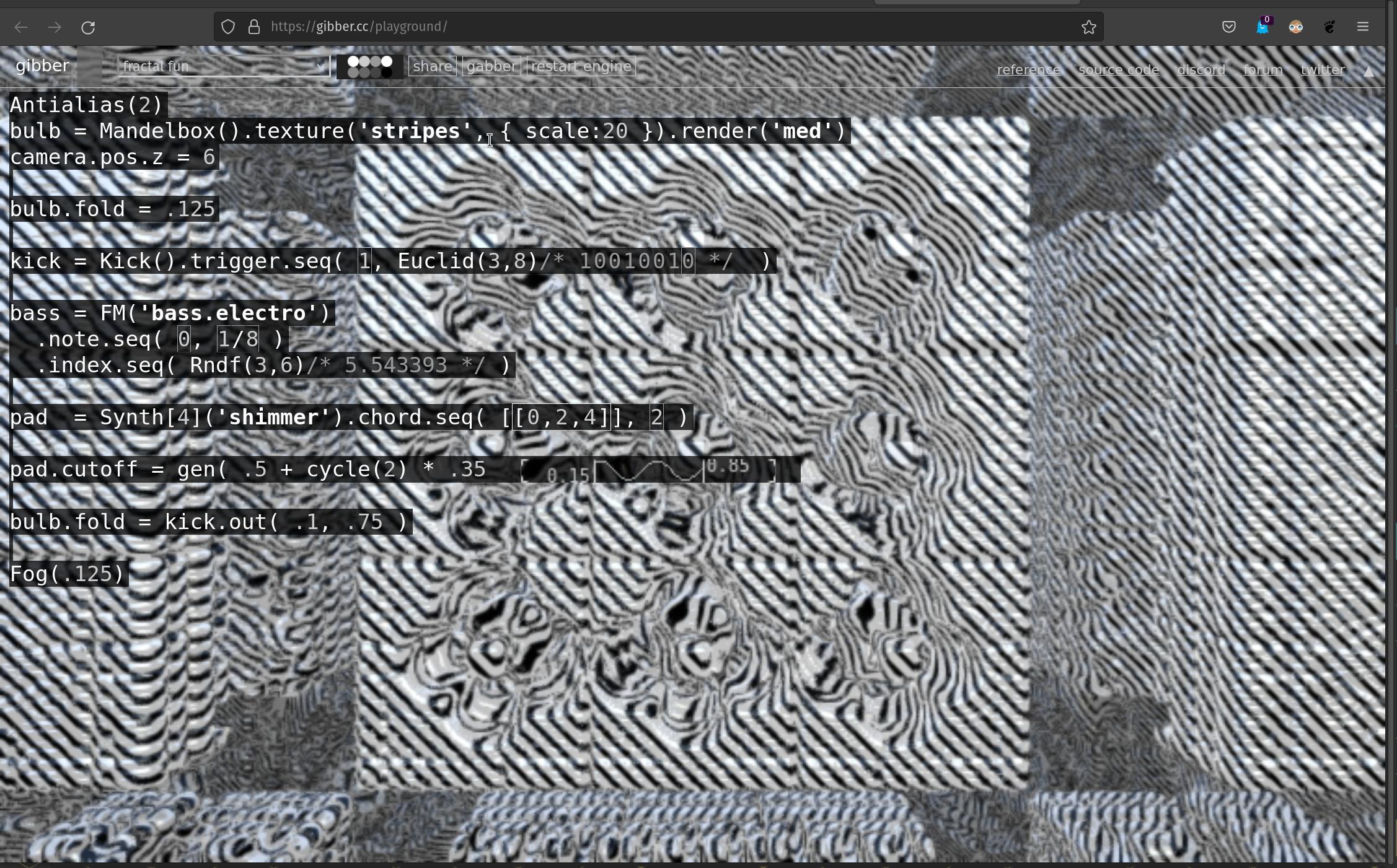 Gibber is a live coding environment for audiovisual performance. There are lots of amazing live coding systems out there, a few things that make Gibber different include:
Novel annotations and visualizations within the code editing environment.
Unified semantics for sequencing audio and visuals.
Support for coding with external audiovisual libraries, such as p5.js and hydra.
Support for networked ensemble performances.
News
April 2022: Groovy Caj is performed by the University of Texas at Rio Grande Valley laptop ensemble.
November 2021: MULE, the Miami University Laptop Ensemble, performs with gibber.
May 2021: FaMLE, the MIT laptop ensemble, gives an online performance making heavy use of gibber.